Bankable Black Shirt Stay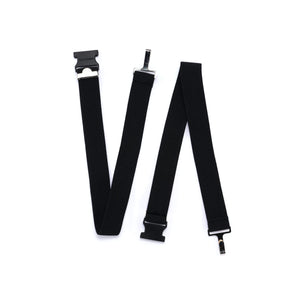 Bankable Black Shirt Stay
Our uniquely designed, elastic shirt stays are the connector that pulls your shirt down and your socks up. Each shirt stay is easily adjusted, allowing you to customize the exact amount of tension you want for the perfect tuck. They are so comfortable you won't even notice you're wearing them. And everyone else will just notice how together you look!
Free shipping on orders $100+
Bankable Black is the mainstay every aspiring man needs. It's a go-to for the Disruptor and Renaissance Man categories but works with anything. Bankable Black is ready for anything the day throws your way, and you can take that to the bank.
100% soft elastic
Our shirt stays are designed to work uniquely with our patent pending Set, and are NOT compatable with non-ACUMEN shirts and socks